TRITAN PUMPS - High Pressure Pumps & Packaged Systems
Welcome to Tritan Pumps - a member of the McFarland Pump Group.
Tritan Pumps is an internationally recognized, dependable, and trusted manufacturer of high pressure plunger pumps for both industrial and oil & gas applications.
Tritan Pumps products are extremely durable with low maintenance costs.
Tritan Pumps offers a wide variety of pumps and pump applications that are engineered and manufactured to deliver the extreme quality value - the value that has distinguished Tritan Pumps for more than 35 years.
Industrial high pressure pump applications
Salt water disposal
Pressure testing / hydrostatic testing
Water blasting / Water Jetting
Pressure Washing
Chemical Injection
Methanol Injection
Ethanol Injection
API 674 pump packages
Boiler feedwater
Hydrodemolition
Surface Preparation
Sub-sea Control Pumps
Our qualified team of pump experts will assist you with the specification, planning, selection, as well as with the installation and operation of your pump projects.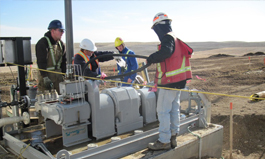 Keeping your pumps in the field and on the job directly translate to your pump productivity, competitiveness, and profitability, as well as to achieving high standards forsafety and regulatory compliance...
Our McFarland Group team of pump experts is eager and waiting to assist you to find the perfect solution for all of your requirements!
Additional Links